Fresh zest and Bible input for 100 weary women
More than 100 women have enjoyed two special retreats organised by the Fellowship of Independent Evangelical Churches (FIEC). Women's Ministry Co-ordinators, Rachel Sloan and Elinor Magowan report: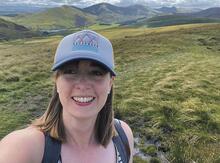 We prayerfully crafted two retreats for women serving in FIEC churches. In 'normal times' these retreats – Thrive, for women in ministry, and Ministry Wives' Retreat, for wives of men in ministry – would be in-person and held at a retreat centre. This year they were each two days in length, mainly on Zoom and all 'at home'.