GAFCON heals rift over same-sex attraction
The Church of Nigeria (CoN) and the Anglican Church in North America (ACNA), both leading members of GAFCON, have moved swiftly to heal their recent rift over same-sex attraction.
Iain Taylor / GAFCON / Virtue Online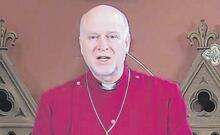 Last month, Evangelicals Now reported that the Primate of Nigeria, Archbishop Henry Ndukuba, had criticised the ACNA of departing from the authority of Scripture. 'The deadly "virus" of homosexuality has infiltrated the ACNA,' he alleged, and this had 'serious implications' for Archbishop Foley Beach's leadership of GAFCON.
It has since emerged that the dispute turned on the distinction between same-sex attraction and same-sex sexual practice, which is clearly delineated in Western church culture but is not so clear-cut within African evangelical churches.
Now, however, the CoN and the ACNA have issued a joint statement underlining four key areas of agreement. It affirms that both churches are: committed to Lambeth 1998 Resolution 1.10; are committed to the Jerusalem Declaration (2008); uphold the teachings of the Bible on human sexuality and marriage; and are committed to honouring and blessing each other. The statement concludes: 'Together we affirm the transforming power of the gospel of Jesus Christ for all people who hear and respond to its clear teaching. Our task is to continue leading people in a growing relationship with Jesus Christ and disciple them in the Christian faith'.
In a separate development, Archbishop Foley has announced that The Right Revd William Love has now joined the ACNA, having resigned from his position as Diocesan Bishop of the Episcopal Diocese of Albany.