Mr Baker offers bread of life – and more!
An evangelical congregational church in West Yorkshire is offering two different kinds of bread to its neighbourhood – the Bread of Life, and ordinary bread as well!
Andrew Dalton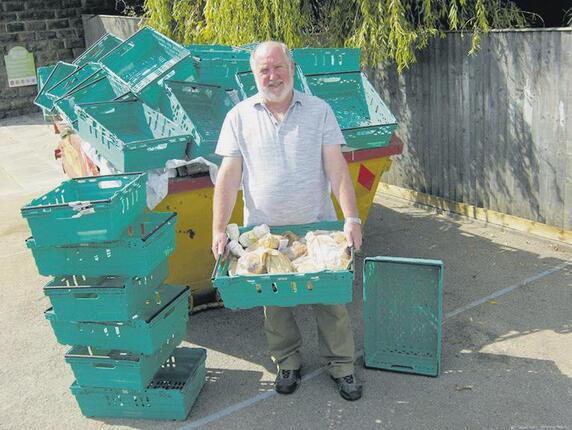 Each week Morley Community Church receives (free of charge) supplies of bread, confectionery, vegetables, fruit and innumerable packets of food of all descriptions. Pictured here is Ray Baker with some of the provisions.