A book on parenting that won't make you feel inadequate
It is often said that parenting is 'heart work' – as well as hard work! Sarah Dargue starts this book by asking: 'How is your heart?' In this short, easy-to-read, book Dargue takes the reader through Colossians in order to strengthen and encourage them to keep their hearts focused on Jesus through this new season of life.
Carol Strong,

mum to three children ages 4-7, step-mum to a teen. Member at East Dean church, East Sussex.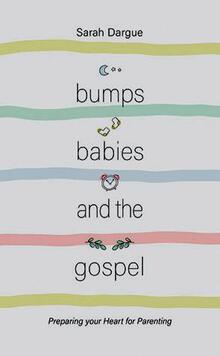 BUMPS, BABIES AND THE GOSPEL:
Preparing your heart for parenting.
By Sarah Dargue
10 Publishing. 120 pages. £4.99
ISBN 978 1 913 278 397