S. Sudan faces floods, violence and schism
Following heavy rainfall and flooding, Anglican International Development received an urgent call for help from Bishop Zechariah Manyok from Wanglei Diocese in Jonglei State, South Sudan, where he leads a group of faithful Christian congregations.
Chris Sugden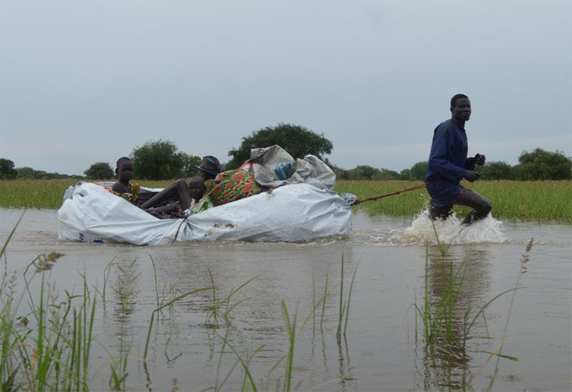 Across the region, flooding was widespread. Parts of the town of Bor on the White Nile were inundated. Relief agencies worked to help across affected regions. But Wanglei is a remote area in Jonglei, and during the wet season it is completely cut off by road. Unlike the major centres of population affected by flooding, Wanglei came very low down the priority list because it is a small and isolated region. Yet over 3,500 families were affected, many with young and vulnerable people who urgently needed to leave their flooded homes for higher ground.