LCM: God's work goes on
May 2020 marked 185 years since three Victorian visionaries – horrified at the huge numbers of people in London living in appalling conditions and without the hope of Christ – formed the London City Mission. They quickly assembled a group of missionaries to go to the slums to proclaim the gospel.
Graham Miller,

Chief Executive, London City Mission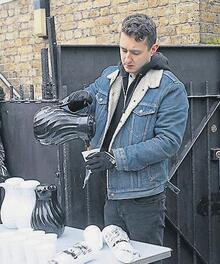 Yet most of our missionaries were forced to mark the anniversary by staying at home. Despite a massive increase in people raising serious questions about life, death and the meaning of it all, we are having to enforce social distancing and stop our physical meetings – initially it was so frustrating.