A fresh take on the Old
Being a young person in the 1980s and 1990s, as I was, everything 'cool', new, and on point was 'fresh'. As I read this book of daily readings, the word 'fresh' came to mind repeatedly.
Lena King,

member of Highbury Baptist Church, London. Married to the pastor.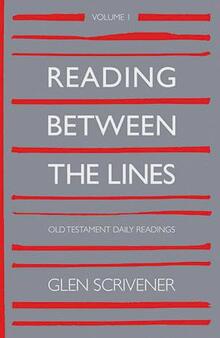 READING BETWEEN THE LINES
Old Testament Daily Readings
By Glen Scrivener
10 Publishing. 481 pages. £14.99
ISBN 978 1 912 373 567