Bangor: significant statue
On 16 December, 1867 Amy Carmichael was born in Millisle in Northern Ireland and, 150 years later, on 16 December, a beautiful sculpture of her as a ten-year-old girl was unveiled outside Hamilton Road Presbyterian Church in Bangor. The church is home to the annual Worldwide Missionary Convention.
Roger Carswell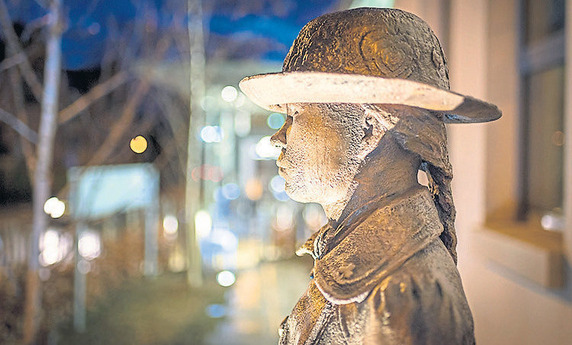 The sculpture was the idea of Derek Bingham, ten years ago. It was created by Christian artist and sculptor, Ross Wilson. It portrays a determined girl, holding in her hand a notebook – her diary of grace, containing God's plans for her life – looking out to the world.