North Korea: 'Lord! Help!'
Hannah Cho* tells her story of faith in God despite horrendous persecution.
World Watch Monitor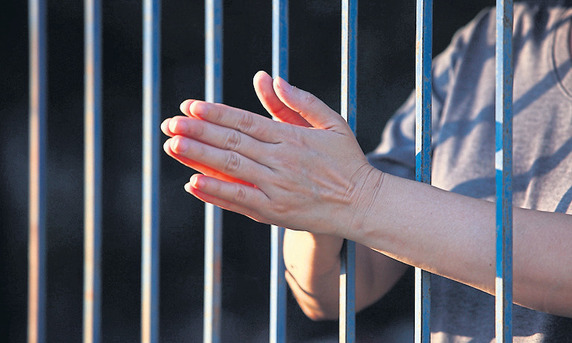 After the Korean war, public religion was discouraged. The local church was turned into a school and Hannah remembers that her Christian mother prayed at home while the family kept watch for informants.
The cough signal
'If anyone came close, we'd cough and she'd stop praying,' Hannah said. 'Sometimes my father was annoyed with her and didn't want her praying in the living room, so she went outside, even when it was snowing.
Hannah wanted to understand her mother's faith, but she spoke so fast when she prayed that it was difficult to understand. 'All we could make out was "Hananim, Hananim!' [Lord! Lord!], Help!' she said.
'We had no idea who this 'Hananim' was. My daughter even asked her one day why she wouldn't simply visit this guy if he was that important to her. My mother replied: 'One day I will.'
'Because of my mum's prayers, I was never as indoctrinated by the Juche [self-reliance] ideology as others,' Hannah said. Hannah's mother said nothing to her about her Christian faith until her marriage aged 23.
Leaving for China
After Hannah's mother died, she and her family decided to leave North Korea for China. 'My eldest daughters were first to flee, but they were betrayed by the broker. When we didn't hear from them, my husband went to China to try to find them. Meanwhile, I took care of my two youngest children at home. My husband didn't come back; a year later, I went to look for them all in China. At first, I couldn't locate my husband. I prayed with the only words I knew: 'Hananim, Hananim!' Finally, I found my husband's relative and he connected me with my husband, but my daughters were still missing.'
All converted
When the family were reunited after searching in China, they started to attend the church of a relative, where they all converted to the Christian faith.
'We had seen my mother's faith, but now we understood it,' Hannah said. 'We felt peace in our hearts and unexplainable joy. It was so refreshing, as if the specks in my eyes had been washed away and I could finally see God. Now I could follow him like my mother had. Our faith grew very quickly because we had been prepared all our lives for this moment.'
Arrested and sent back
'But soon we were discovered by Chinese secret agents and arrested,' Hannah recalled. 'We were sent back to North Korea. We witnessed terrible things. A woman in prison was pregnant by a Chinese man. Race is very important in North Korea. When she gave birth the guard ordered her to kill her baby, but she couldn't. The guard threatened another woman, telling her he would let her live if she killed the baby. He put his gun to her head and the inmate had no other choice but to strangle the baby until he died. And we had to watch.'
'My husband told the guards he'd become a Christian. After he saw what they did with the baby and the guards threatened to kill his family, he had to tell them the truth. After his confession, all four of us were locked up in solitary confinement – a small cage. We didn't receive any food or water and couldn't sleep.
'Prisoners in solitary confinement were badly beaten. The more they tortured my husband, the harder he defended his faith. He yelled: "If believing in God is a sin, I'd rather die! Just kill me! It's my mission to live according to God's will!"
'Each time he spoke out, they beat him up as if he was an animal. His flesh was torn and ripped. When he lost consciousness, they woke him and started again.
'I was dehydrated and beaten until I was unconscious too. When I woke up, I was dragged back to a regular cell with my daughter and other inmates. Then they beat me in front of them. All my daughter could do was cry silently, which she did day and night.
Praying in prison
'We prayed throughout our time in prison. When we were granted an amnesty and released, we didn't recognise each other due to the torture. My husband couldn't stand up due to his injuries. When we walked out of the prison that night and were finally free and alone, we quietly sang a hymn.'
The family have not been able to reunite though, and Hannah's husband died soon after leaving prison.
'My mother only taught me one prayer. But I still pray it every day, for my family and for my country: "Hananim, Hananim! – Lord, Lord, please help!"
* Name changed for security reasons