West imposing abortion on Africa
Western countries are 'spitting in the face' of African democracy by attempting to impose abortion on the continent against its will, a Nigerian pro-life campaigner said in July.
The Christian Institute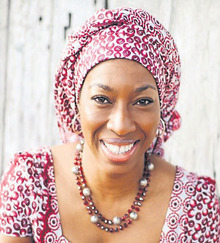 Responding to a Family Planning Summit in London, Obianuju Ekeocha said that wealthy nations which spend large amounts of money promoting and funding abortions are behaving like 'old colonial masters'.
She added that the West had assumed a spirit of 'cultural supremacy'. Ekeocha, founder of pro-life group Culture of Life Africa, said that no African country is crying out for abortion to be legalised.
Africans abhor abortion
'The polls show overwhelmingly that Africans hate abortion, abhor abortion – both women and men.
'By ignoring the will of the people, this is spitting in the face of the very type of democracy we are supposed to have in African countries.'
She added that nations spending money on foreign aid in Africa needed to stop imposing Western views.
The UK Government attracted criticism after its pledge at the Family Planning Summit to spend £1 billion of foreign aid money on 'family planning' and abortion overseas in the next five years.
Tax payers unhappy
Anne Scanlan, of UK charity Life, said: 'A recent ComRes poll showed that 65% of the public oppose UK taxpayer money being spent on abortions overseas.'
At the summit, Canada also pledged an additional $241 million to international abortion groups and called abortion 'a tool to end poverty'.