Charities be careful!
The responsibilities on charity trustees aren't letting up.
Ben Bourne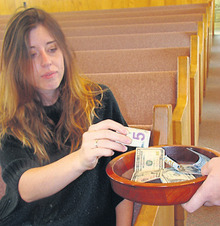 With intervention in or removal of charities by the Charity Commission for those repeatedly filing late returns, increased powers to suspend or disqualify non-compliant trustees, and its new weapon to issue formal publishable warnings for charities that get into difficulty with their compliance, it seems there is little margin for error for the modern charity trustee. Now the Commission is turning its beady eye towards those charities which fund or support overseas ministries.