Australia: faith and federal elections
Around 15 million Australians voted in the Federal election held on 2 July.
Dr Peter Riddell,

Vice Principal of the Melbourne School of Theology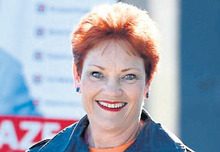 Australian Prime Minister Malcolm Turnbull had called for a double dissolution election, so seats in both the lower house, the House of Representatives, and the upper house, the Senate, were up for grabs. After winning a landslide in the 2013 Federal election, Turnbull's conservative Liberal-National Party Coalition government was expected to win comfortably.