Equipped 317 is a bargain!
Looking around my local supermarket, it occurred to me that you can't get much for a fiver these days!
Peter Mawson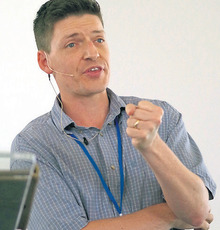 But for value for money, the Equipped 317 Conference, held on the 10 July in Northfleet, Kent, could not be beaten. For the princely sum of £5 we were treated to three immensely relevant messages from Glen Scrivener and one from John Benton.