European leaders gather
In May, while the UK pondered the EU referendum campaign, I was privileged to attend the European Leadership Forum.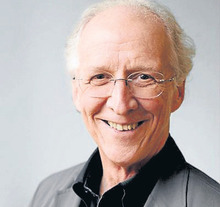 Over 700 evangelical leaders from all over Europe gathered for six days at a hotel in Poland. The object is to serve and equip national leaders to renew the biblical church and re-evangelise Europe, through a strategy of identifying, uniting, mentoring, and resourcing evangelical leaders. The Forum brings together experienced leaders from the US and Europe to serve and equip the next generation.