Using 'Risen' over Easter
Epic Biblical stories often become blockbuster movies. In 1956 it was The Ten Commandments starring Charlton Heston and in 2004 it was Mel Gibson's The Passion of the Christ.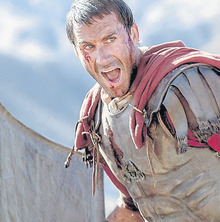 18 March saw the UK release date of a film based on the resurrection of Jesus from the dead. Starring Joseph Fiennes, Cliff Curtis and Tom Felton, Risen is a fictional story about a powerful Roman Military Tribune tasked with discovering what happened to Jesus after the crucifixion (see review in March en).