Anglican Update Listening
The Church of England has elected their new General Synod, which will deliberate and legislate for the Church until 2020.
Susie Leafe,

Director of Reform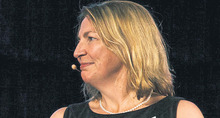 As the results of the elections came through, there was much talk as to who had 'won'. Lists of new members were scrutinised, their potential allegiances to liberal or conservative causes were discerned where possible, and statements were made that sounded rather like politicians after a General Election.