Tripp to Aberystwyth
'Everyone knows Aber, it's famous.' That was the answer a friend gave me when I foolishly asked her whether she had heard of Aberystwyth. Its renown is unsurprising, the conference that takes place there every August has been going for over 50 years now, and it has played host to a number of highly gifted preachers from all over the globe.
Rhodri Brady, London Theological Seminary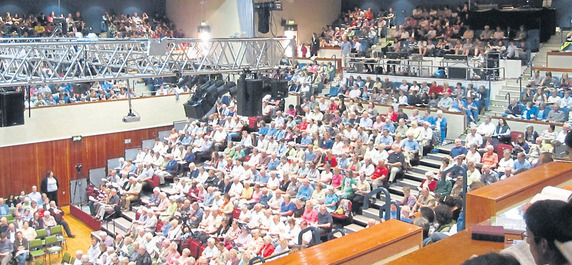 The conference organisers (the Evangelical Movement of Wales) have always put the preaching addresses at the centre of proceedings each year. Recent world-class highlights have included D.A. Carson and Conrad Mbewe. This year was no exception, as Paul David Tripp – who had travelled all the way from Philadelphia – preached on three consecutive evenings.