Elaine Todman
1973 –2015
On Tuesday 22 August almost 500 people packed into a church in South Bristol. Was this for a person with an international ministry, or for someone well known within the Christian community? Well no, actually. The Thanksgiving service was for Elaine Todman, the wife of Neil, the lead pastor of Headley Park Church.
Peter Mawson,

pastor, Trinity Baptist Church, Kent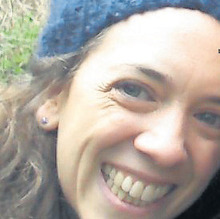 Elaine became a Christian at the age of 16 through the witness of a friend at school and through a Billy Graham campaign.