BST: the final commentary
For over 40 years, the volumes in IVP's The Bible Speaks Today (BST) series have sought to help Christians better understand the Bible and how it should impact their lives.
IVP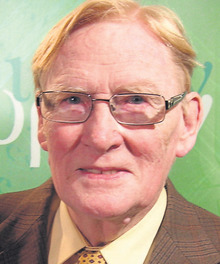 The Message of Joshua by David G. Firth, is no exception. Published in September, Firth's commentary constitutes the final book of the Bible to be expounded, seeing this renowned series – which began in 1968 with John Stott's Only One Way on Galatians – finally reach its completion. Alec Moyter takes time to reflect on his decades spent as series editor for The Bible Speaks Today: Old Testament series as he speaks to Elizabeth Neep of IVP.