HARVEST FIELD IN YORKSHIRE
Yorkshire is a county which needs no introduction.
Lewis Allen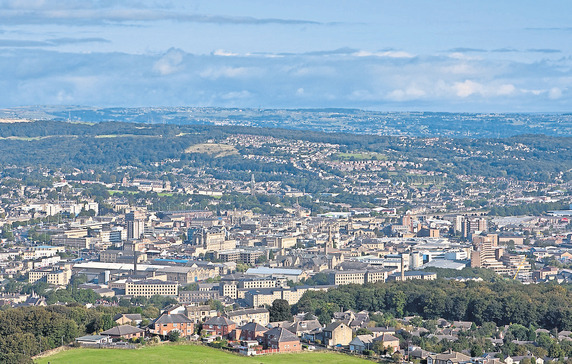 Famous for its landscapes, agriculture, industrial past and present, and modern commercial clout, its sporting success and the warmth (and pride) of its people, Yorkshire is a well-known brand.
Spiritual bankruptcy
What is less well-known is its current desperate spiritual state. Yorkshire has been blessed with astonishing revivals and courageous church planting movements in the past, and in many areas chapel buildings of different sorts bear witness to what God has done.
Today there are just a small handful of churches which we might call 'large' by UK standards. In most places, gospel-loving churches are very small, and in a tiny minority. Whole communities, urban, semi-urban and rural, are without a vibrant witness to the gospel of Jesus Christ. With a population of nearly 5.5 million (the same as Scotland's), the need is almost overwhelming.
The good news for Yorkshire
Last year a handful of concerned believers living and working in Yorkshire started meeting to talk about the needs and opportunities for church planting. Over the months since commencing, gatherings in North and West Yorkshire have grown, and the working groups have identified key areas to plant in. These meetings gave rise to 'Gospel Yorkshire'.
The purpose of Gospel Yorkshire is to help churches plant churches across the county. They have taken on the Yorkshire Gospel Partnership's commitment to encourage the planting of churches, and to work with all churches who are willing to sign the Yorkshire Gospel Partnership's basis of faith. That also involves partnering with likeminded organisations who aim to see churches planted here. The group believes that it is precisely because the harvest fields are so vast that the Lord has many across the county he wants to bring to his Son. Who wouldn't be excited at the thought of reaching out to these millions!
Signs of God's favour
Gospel Yorkshire is a movement led by a committee of six. They are Lewis Allen (Huddersfield, director), Daniel Grimwade (Dewsbury, assistant director and events coordinator), Peter Wood (Timble, administrator), Martin Woodier (Otley, North Yorkshire coordinator), Scott McKay (Hull, East Yorks coordinator), Graham Thomson (Huddersfield, West Yorks coordinator) and Steve Horton (Sheffield, South Yorks coordinator). They work as a team to coordinate the overall strategy of Gospel Yorkshire, while also promoting planting partnerships at a local level within the four regions. The signs of God's favour so far have been real and very encouraging.
Present and future
Regional meetings to date have identified three priority locations for church plants: West-Central Bradford, Scarborough and the Spen Valley. There is a longing that these three churches will be the first fruits of a significant work, as the years go on. God has blessed the group with a start-up gift, and they are having conversations with potential planters and partner churches. Gospel Yorkshire is in its infancy, but the enthusiasm of local churches, as well as the interest from further afield, leads them to believe that they are connecting with a recognised need, and a heart shared by many to do something about it, as the Lord leads and gives strength. Many have responded over the last three or so years to a call to prayer for Yorkshire. It's no coincidence that the Lord has given this burden and determination to reach the lost.
The group is active in seeking partners to share the work. Planning is going on for a launch conference, entitled 'Why Not Now?'. This is a day event to be held at Dewsbury Evangelical Church on the 7 October. Neil Powell and Andy Paterson will be the main speakers. Neil is the pastor of City Church Birmingham and is involved in 2020 Birmingham, a coalition of churches and organisations working together in the Birmingham area. Andy is mission director for the FIEC.
More information from www.gospelyorkshire.org.uk