Anglican Update Moment or movement?
In my youth we enjoyed the old game of seeing how many people we could squeeze into a Mini.
Susie Leafe,

Director of Reform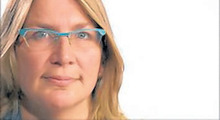 Little did I know how useful those skills would be when trying to organise ReNew, a new conference for conservative evangelical Anglican leaders that took place last November.