Iran: three arrested
On August 21, security authorities arrested three Iranian Christians in Karaj, two of whom are Farsi-speaking and the other an Iranian-Armenian.
Mohabat News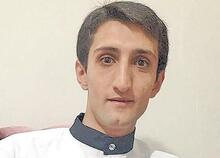 According to the report, on August 21 Ebrahim Firouzi and Sevada Aghasar went to visit Masoud Mirzaei in his office in an insurance company in Karaj, when plainclothes security authorities raided the office and arrested all three Christians. Ebrahim Firouzi was on temporary bail at the time, due to serve the remainder of a one-year prison sentence before being exiled to a remote border town for two years.