London churches growing
At the instigation of London City Mission (LCM) a comprehensive study of churches in London was carried out last year. The results have now been published and there is much which is encouraging.
JEB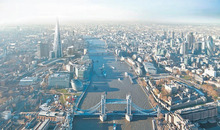 The research was carried out by the Brierley Consultancy and LCM were particularly interested to see what information could be gathered which related to the extent and effectiveness of church planting in the capital.