The pastor saving lives in North Korea
Twenty-four years ago, Kim Seongeun witnessed dozens of dead bodies floating down the Tumen River, which separates North Korea from China. Ever since, he has been committed to helping people escape Kim Jong-un's totalitarian regime.
Milla Ling-Davies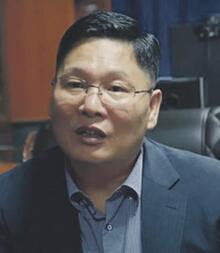 Pastor Kim, as he is known, organises these dangerous escapes from his base in Seoul, through a charity and church named Caleb Mission. They have rescued 1,012 people since it began in 2000, taking defectors on an 'underground railroad' through Southeast Asia to safety. The very first to be rescued was a woman named Park Esther, a lieutenant in the North Korean Army – who later became Kim's wife.