Would Jesus' preaching pass muster in your church?
Imagine that your church has slipped through a time warp and you find yourselves sitting in the usual building but an unusual location; Capernaum, in the first half of the first century AD.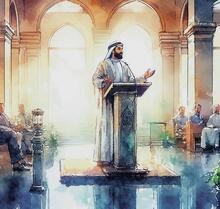 There is a kerfuffle outside and someone tells you that Jesus himself is passing by. You run outside and invite him in to preach. He accepts!