Whether sport or music or gaming, let's join the dots
Every Thursday evening, I drive from choir practice to swim training, and in so many ways experience a massive gear change.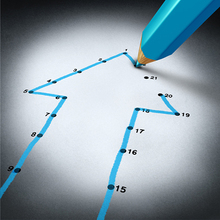 They couldn't be two more different activities, and two more different groups of people. Yet, reflecting spiritually, there are some thought-provoking similarities and connections between them. I first joined the choir because I wanted to have regular contact with people outside church. It's a community choir with a very low bar for musical ability. I am in the minority, being male and under 50, but, being an Anglican, I am used to that. I would also challenge anyone to have a better success rate at inviting non-Christian friends to a Christmas Carol service. I invite the choir to sing every year, and they come, and they bring their families and friends to watch.