Taylor Swift and what she tells us about ourselves
They say you can tell a lot about a society by who its icons are. And, whether you can recite her every lyric or simply can't stand the sound of her, you would be hard pushed to deny the fact that singer Taylor Swift is one such cultural icon.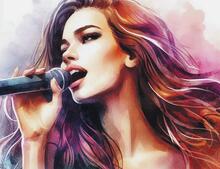 Not convinced? Let me try and persuade you: this summer saw the beginning of Swift's 'Eras Tour' – a three-hour long concert extravaganza paying homage to her music catalogue. By the time it wraps up in November 2024, it will have spanned 146 dates across five continents. It is set to become the highest grossing tour of all time and has been dubbed this year's most significant pop-culture phenomenon. Cities hosting the tour over the summer saw a significant boost in revenue, prompting multiple world leaders to openly request she bring the tour to their countries. In September, it was announced that the University of Melbourne will host an academic conference on the singer, and in October a film version of her Eras Tour was released in cinemas, rapidly becoming the most profitable concert film in history. And that's only just scratching the surface: I could go on.