Leaving sex to birds & bees
It's a universal truth that the moment your parents happen to walk into the living room a sex scene will start playing on TV.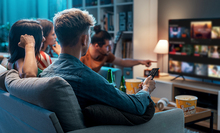 We've all been there, scrambling to fast-forward the awkward bits. But will the youth of today be spared this rite of passage? According to a new study by the University of California, Los Angeles, Generation Z* are fed up with seeing sex on screen.