Welsh tackle abuse scandals horror
Welsh Baptist ministers spent some time recently focusing on the pressing issue of 'Abuse of power in the local church'.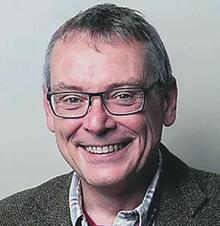 Phil Swann (see photo) of Llanelli Evangelical Church opened up a topic which the Baptist Union of Wales admits is not often talked about but 'can do great harm' to both ministers and members. 'Recent public cases have drawn attention to how church leaders need be more aware of the potential abuses of power within the local church and the damaging effect this can have on those caught up in such situations,' it said.