Encouragements in evangelism revealed
As life in the UK starts to return to something more resembling the 'old normal', one question that churches are asking is what impact the past three years have had on evangelism – and new research by Christianity Explored Ministries (CEM) has some encouraging findings.
Christianity Explored Ministries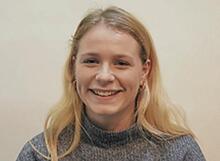 It turns out that many Christians didn't let lockdown prevent them from sharing their faith, writes Daisy Addington. In particular, nearly 75% of the 250 users of CEM resources surveyed reported giving a Christian book to one or more of their non-Christian friends, with 23% of respondents having given away five or more books since 2019.