Catalyst: hog roast rap joy
Several hundred delegates (two pictured) have gathered at Ealing International Presbyterian Church for 'Catalyst 2022'.
Darren Moore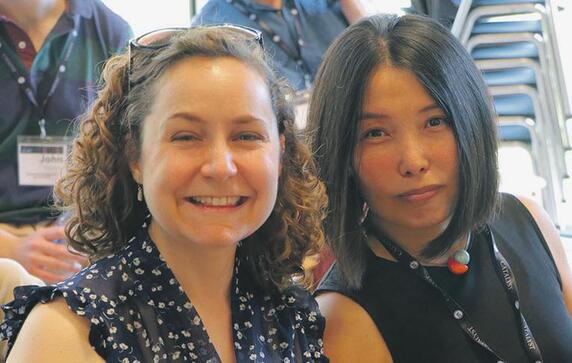 There were delegates from across the IPC, not just ministers and elders, but many members. People came from other Presbyterian denominations from across the UK (e.g. EPCEW, EPC-NI, PCI) as well as Anglicans, Baptists and Independents, with some brotherly warm banter. The age range was as striking as the geographical reach.