Wearing Sunday best?
Real Talk Christian Podcast (RTC) was born out of two friends who would spend many hours at a local Starbucks talking about faith, culture, and living the practical, everyday Christian life when faith and culture collide.
Jordan Brown

is learning on the job by helping to pastor a church in South Africa.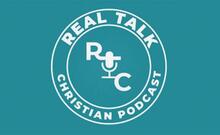 REAL TALK CHRISTIAN
Podcast www.realtalkchristianpodcast.com
Apple, Spotify and YouTube