Pray urgently for new PM
It was a sermon, of all things, that triggered the recent leadership election for a new Prime Minister.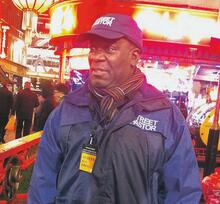 At the National Parliamentary Prayer Breakfast, the Revd Les Isaac, who set up Street Pastors, spoke about integrity and the common good. In the audience was the soon-to-be-former Prime Minister, Boris Johnson, and the then Health Secretary, Sajid Javid. In launching his leadership bid, Mr Javid said it was listening to Isaac that convinced him he had to resign, helping trigger the downfall of Boris Johnson. If nothing else, surely, it's a reminder of the power of preaching!