GAFCON clear on where it is going
The General Secretary of GAFCON, Archbishop Ben Kwashi, has announced that the theme of the GAFCON IV conference, which will take place in Kigali, Rwanda from 17-21 April 2023, will be 'To Whom Shall We Go?'. The venue for the event, the Kigali Conference Centre, has a capacity of 2,600 people.
Iain Taylor; GAFCON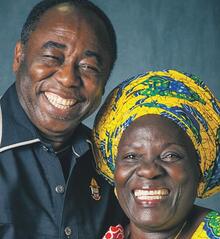 GAFCON stands for Global Anglican Future Conference, and describes itself as 'a global family of authentic Anglicans standing together to retain and restore the Bible to the heart of the Anglican Communion'.