'The easiest conversations I've had' - is this model of mission the future?
If you were asked how a Christian Union runs an evangelistic event, you might guess it would look something like this: a short talk, time for a Q&A, and perhaps some food.
Milla Ling,

UCCF Communications Officer.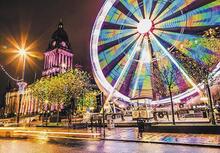 You'd be right. CUs have long operated within this structure and seen encouraging fruit come from it. This year, however, the CUs in Leeds pioneered a different approach.