Cardiff: gospel healing brings old splits to an end
It is with great joy that Ely Presbyterian Church, Cardiff has joined EPCEW (the Evangelical Presbyterian Church of England and Wales).
Darren Moore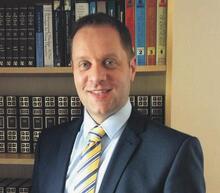 Of course, such events are always encouraging; it is encouraging that a couple of churches are looking into joining EPCEW. But church history tends to be punctuated by splits and division. Especially Presbyterian churches. In fact, this has been Ely's history and so this event was a cause of celebration.