Witnessing in war: Lviv believers act
Christians in Lviv shared the gospel 'from morning till night' during the Eastern Orthodox Easter period (a week later than in the West).
www.sga.org.uk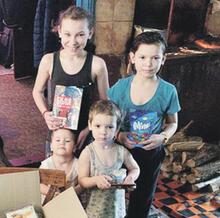 The Slavic Gospel Association (SGA) writes: The people of Lviv brought Easter bread to Bucha and Gostomel. Volunteers from Lviv distributed 600 pieces of Easter bread to the residents of Gostomel and Bucha.