Science and faith united
Christians in Science (CiS) has hosted a conference at St Johns College, Durham (and online) to address the issue of science and religion in dialogue rather than conflict, with a keynote talk from Professor Bob White of the University of Cambridge.
Gavin Merrifield,

Christians in Science General Secretary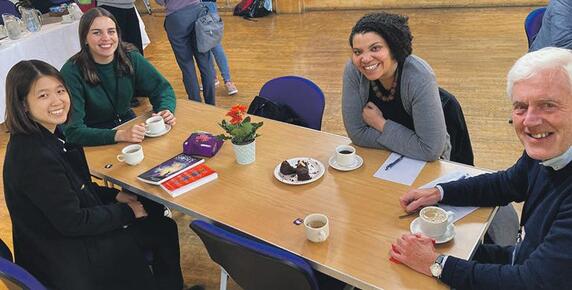 The conference bought together many UK-based science-faith involved organisations such as CiS, Equipping Christian Leadership in an Age of Science, the Faraday Institute for Science and Religion, 'God and the Big Bang' (which runs interactive workshops for school students) and UCCF, the student Christian group, plus others. Presentations ranged from connecting with students, to talking science-faith in schools or with church audiences as well as discussing practical ways of sharing resources, experiences and skills. These were interspersed with networking times and an exhibition so that attendees were able get to know each other more deeply.