Navigating big issues
Rebecca McLaughlin obviously used lockdown well; publishing three of her own books last year and writing a chapter in another. All this after her breakout year as an author in 2019 when her first book Confronting Christianity came out and won Christianity Today's 2020 Book of the Year.
Daniel Kirk

vicar of St. Michael's, Gidea Park.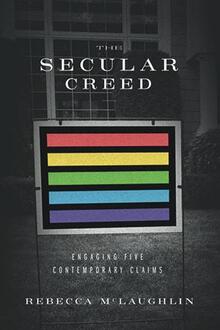 THE SECULAR CREED:
Engaging Five Contemporary Claims
By Rebecca McLaughlin
The Gospel Coalition. 109 pages. £8.99
ISBN 978 0 999 284 308