A singable song for today
As we live in a time between the times – rejoicing in the victory of the cross, awaiting the resurrection to come – we need songs that celebrate what we already have and express our longing for heaven. Olly Knight's Longing is a wonderful example of the latter.
Ben Slee

(@BenSleeMusic) is the Music Pastor at Christ Church Mayfair in London. He's a songwriter and the author of The Dwell Richly Course for church music leaders and musicians.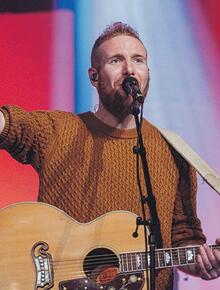 LONGING
By Olly Knight
www.worshipjesus.co.uk