Letter from the island of Ireland: come over and help us
A recent survey carried by Aontas (an association of Irish evangelical churches) has found that there are 115 towns with a population of over 5,000 people where there is no evangelical witness at all.
Mark Loughridge

pastors two churches in the Republic of Ireland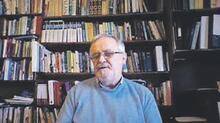 At present Ireland has the lowest percentage of evangelicals in the English-speaking world. Because of this very low percentage, it is difficult for the church in Ireland to produce sufficient leaders to meet current needs. Therefore, there remains a constant need for missionaries.