Zacchaeus in Cameroon
On holiday in Cameroon, Alison Baverstock recently had the opportunity to visit CABTAL (Cameroon Association for Bible Translation and Literacy), a partner of Wycliffe Bible Translators. She writes: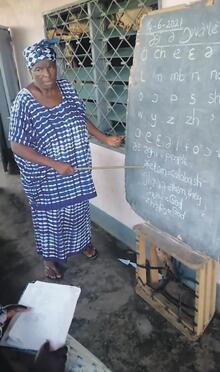 Making connections through stories has been my lifelong preoccupation. What you have read in common can prompt communication, deepen understanding and promote empathy.