To have and to hold – and then bin?
A few days on from 6 April 2022, I was browsing on Facebook – and always being curious about people – clicked on the name of someone who had recently married. I didn't know the couple and the wedding picture was, naturally, a beautiful image from a memorable day.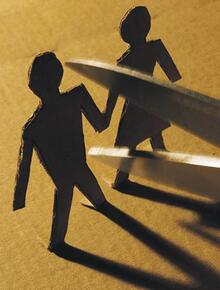 The bride captioned it with: 'I promise to love you 'til I take my last breath and beyond'. But I have to confess that the cynic in me thought – how long will it last?