Kyiv: a makeshift cross against a blood-red sun
Kyiv, Ukraine, March: Anastasiia Tykha posts a photo looking out from her apartment window.
en staff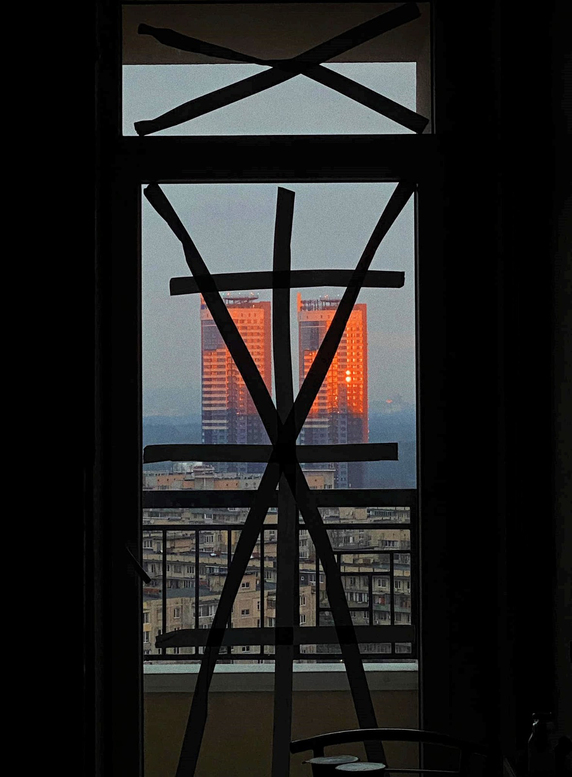 Her window is plastered with anti-bomb-blast tape to reduce the chances of it blowing inwards during any explosions. Whether intentionally or unintentionally the top of the tape forms the shape of a cross which stands above two blocks of flats soaked in the blood-red sun of a Ukraine dawn.