A past hymn for present war
In historian Andrew Snyder's provocative book On Tyranny: Twenty lessons from the Twentieth Century, he encourages reflection on our past to see how even democracies can collapse into authoritarianism. Without a link to the past through books and Scripture, he says, we cannot see the errors of the present.
Steve James

a song and hymn writer and was rector of Holy Trinity Platt Church.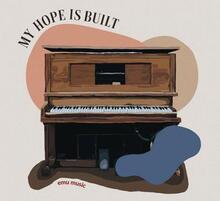 MY HOPE IS BUILT
Lyrics: Edward Mote
Music: William B. Bradbury
Arrangement: Philip Percival & Alanna Glover
Emu Music Ltd. Sheet music £2.50
emumusic.com