US Christian florist pays $5,000 to settle
A 77-year-old Christian florist will pay $5,000 to end a 10-year legal battle over her refusal to provide floral arrangements for a same-sex wedding ceremony. She has also announced that she will retire so that her flower shop can be run by her employees.
Iain Taylor; Christian Post; Premier Christian Radio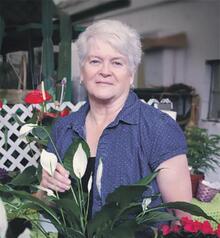 Barronelle Stutzman of Arlene's Flowers in Richland, Washington, was sued by Rob Ingersoll, a man she had done business with in the past, because she refused to provide a floral arrangement for his same-sex wedding in 2013, citing her Christian beliefs as her reason.