Packer College: not just for evangelicals
A new theological college named after noted writer and preacher J.I. Packer is to be opened in Canada – and will include Anglo-Catholicism in its framework.
Anglican Planet / Living Church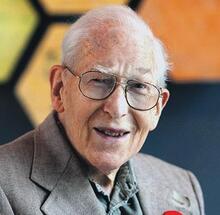 The centre, due to open in Autumn 2022, is an initiative of the Anglican Network in Canada (ANiC) – a denomination with 80 churches which is part of the Anglican Church in North America (ACNA) and part of GAFCON, the global movement of traditionalist-minded believers. The Anglican Planet website reported that Packer's widow Kit gave permission for his name to be used with 'much joy' and 'hearty approval'. According to the Planet, 'the residential co-ed college would aim to represent the Anglo-Catholic, Evangelical/ Reformed and Charismatic traditions within Anglicanism,' including 'Feast Day Eucharists'.