Should you write your own covenant for 2022?
A lot of Christians smirk about the making of New Year's resolutions. They are notorious for their fleeting fragility: no sooner has the new year been rung in than they are forgotten in the pell-mell of life.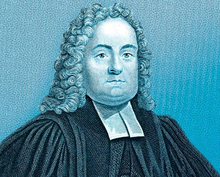 But it is important to note that New Year's resolutions may actually stretch back to a spiritual discipline characteristic of 17th-century Puritan and 18th-century evangelical spirituality, namely the making of either a personal or a church covenant.