Across the British Isles: Christians gear up for mission in 2022
Across England, Scotland, Wales and in Northern Ireland, thousands of Christians from hundreds of churches are gathering and preparing for a focused month of mission called 'Life' in March 2022. Operations leader Le Fras Strydom writes: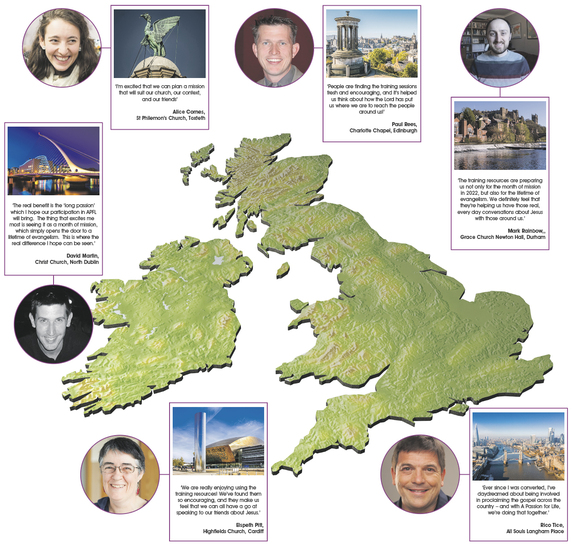 Under the banner of A Passion for Life, over 650 churches are now involved – and more are joining each week. From Brighton to Belfast and Edinburgh to Eastbourne, hundreds of churches up and down the UK and Ireland are already using A Passion For Life's personal evangelism training resources to get equipped, enthused and excited in preparation for the month of mission and a lifetime of evangelism beyond.