Bible clubs spring up in Burkina Faso
Burkina Faso, one of the poorest countries in the world, is being dramatically affected by terrorist activity, particularly along its northern border with Mali and Niger. There are over 1 million internally displaced people, many of whom have fled to the larger towns in the north, where there is more effective government security.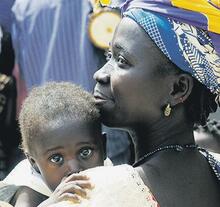 Schools have been a particular target and over 2,200 of the 16,000 schools in Burkina Faso have closed. But in the midst of this turmoil, God is at work in schools, because after-school Bible clubs are now spreading throughout the country.